---
Our Students
---
BIG VOICE STUDIOS
student of the month
RACHEL STEPHENSON-SHEFF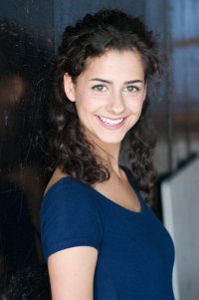 Listen to: "Home"
This text will be replaced
Congratulations and Big Excitement for the brilliantly talented Rachel Stephenson-Sheff who has just left to attend her first year at New York University's prestigious TISCH School of the Arts and their "New Studio On Broadway" for musical theatre.
Rachel has been an active, generous and giving student here at Big Voice, and her light is shining very brightly! Her passion for musical theatre is vast, having performed in as many shows as one possibly could, year after year.
Along with that, she is a virtual encyclopedia of musical theatre repertoire and works as hard as any performer I've ever seen. That hard work, along with her innate talent, passion and intelligence, will take her very, very far. Rachel, your teachers here at Big Voice – Melissa, Melody, Michael, Jonathan and myself – send all of our good wishes to you for this coming year.
Love, Elaine