---
Our Teachers
---
Along with Elaine Overholt's private teaching, Big Voice has some of the best vocal, acting, piano & guitar teachers/coaches to be found anywhere!
---
Mark Masri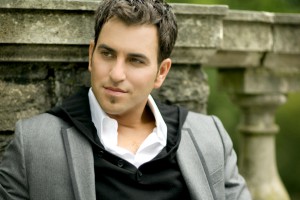 We are thrilled to introduce world-class performer and master coach, producer, songwriter and pianist, Mark Masri, as part of our teaching staff at Big Voice Studios.  His is one of the most acclaimed voices in North America.  See for yourself as he performs his own song "The Face" with full orchestra:
https://www.youtube.com/watch?v=dd6auLCodEc
Mark is recognized as one of the most critically-acclaimed voices of our time  His many credits include his own PBS Special which aired throughout Canada and the U.S., appearing with the Vivaldi Orchestra in Moscow, a headlining North American solo tour, guesting, with Megan Hilty on legendary producer David Foster's 'Hitman Returns' TV special, as well as recordings with Jon Secada, Olivia Newton-John, Delta Goodrem and Jim Brickman. This wealth of experience, his masterful piano-playing, and his ability to understand every genre of music, from pop to classical to classical/pop to R&B/soul to rock, along with passion for the highest expression of the human voice, makes him a highly-desired coach.
Mark will be sharing that passion in both private lessons and heading some of our newest Group Classes.   
As a songwriter, his haunting lyrics and melodies have been included in projects that range from film, to TV, to albums of other artists, as well as his own.
As a producer, not only in the recording studio, but on stage, gives Mark a deep understanding of what the performing singer faces on a day-to-day basis, from vocal stamina while touring, to creating that 'magic' onstage, to dealing with musicians and sound engineers.
Mark will lovingly push you where you need to go.
Kristina Minchopoulos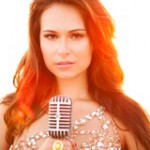 Kristina Minchopoulos is not only one of the most exquisite voices and performers in demand around the world, she is a most gifted teacher, made all the more powerful by her extensive experience as a very well-schooled and well-travelled artist.  She has a particular passion for the classical / pop crossover voice and is constantly in the studio, creating her own unique style with some of Canada's best producers, maestros, conductors and accompanists.
After graduating from the York University Opera Performance program, Kristina attended the Daniel Ferro Vocal Program at New York's prestigious Julliard School of Music in 2010, studying under renowned maestros from La Scala in Milan, Italy.  She has also worked with Elaine Overholt in creating a powerful onstage presence and well-crafted series of shows for various events.
Her performances include soloing alongside The Tenors (formerly The Canadian Tenors) at the Royal York, Windsor Arms and Four Seasons hotels in Toronto, and The Pacific Rim in Vancouver. She has also performed solo at the NASA Space Station in California, the AUTODESK Convention, The Zed Project, and Le Salon de Chant, to name a few.
Kristina's opera and theatre roles have included Gasparina (La Cantarina), Adele (Die Fledermaus), Yum-Yum (The Mikado), Diana Berry (Anne of Green Gables) and Zerlina (Don Giovanni).  She constantly lends her talent to such charities as The Alzheimer's Society of Canada, The Silver Gala Ball Healthcare Foundation and the Kidney Foundation.
All during her performing career, Kristina has had a passionate and prolific teaching practice, leading singers of every genre of music to find their greatest vocal and performing potential.  She also happens to hold her Grade 10 in Piano from The Royal Conservatory of Music.
Denielle Bassels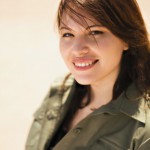 What a voice and talent Denielle Bassels has!  One of the most unique and powerful artists on the performing/recording scene today, Denielle  is an award-winning singer, songwriter, and teacher of jazz, blues, pop, theatre and music off the beaten path.
Since her return to Canada from Switzerland, where she was performing her unique style of jazz/electro-swing/pop,  Denielle has completed her Bachelors of Music from Humber College, released her studio EP "Gypsy Summer", won the grand prize in the John Lennon Song Competition, and received airplay on both Canadian and European radio.  She is a performer for "Electro-Swing Club Toronto", and her quintet regularly performs various jazz festivals across Ontario, thus giving her first-hand experience in developing a powerful stage personae.  She also just received an $8,000 songwriting grant from New Venture Seed Fund.
Bassels has been influenced by singers such as Nina Simone, Ella Fitzgerald, Dinah Washington, Louis Armstrong, Peggy Lee and Amy Winehouse. "At a Jam one night, (in Switzerland), I met a band of gypsy players who asked me to improvise to a tune I'd never heard of, 'It doesn't matter, make it up', they said.  And so I did. It was the beginning of many musical adventures".
As a gentle and passionate teacher, Denielle has helped singers, from children to adults, prepare for auditions and roles for anything from entering music schools to professional roles in theatre, commercials and showcases for pop and R&B performances.  No two voices are the same, and so her approach with each student is very personal and caring, catering to each unique individual.
"My goal as a teacher is to unlock the voice that's already there."  Denielle has also just won a grant from the Canada Council For the Arts and is writing her first full-length album, expected to be released in early 2015!
Kat Lucas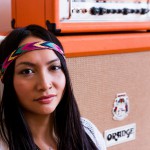 To have someone with Kat Lucas' world-class experience teaching at Big Voice Studios is truly a coup!  As a singer-songwriter, multi-instrumentalist and session musician, she brings a wealth of knowledge and experience to her students at Big Voice.  From 2009-2014, Kat toured with international pop icon P!NK on backing vocals, keyboards and guitar and she is currently the lead vocalist, keyboardist and writer/lyricist for indie band Belle Ayre. 
At age three, Kat started at the Yamaha Music School, studying classical piano, jazz piano, improvisation, and composition and then represented Yamaha all over the world, conducting workshops, performing her original material and learning all she could about stage performance.  By Grade 9,  she had completed her Grade 10 Piano at the Royal Conservatory of Music and wrote a concerto called "Dreamcatcher" which she performed with the 'Toronto Philharmonia'.  Kat has also had extensive training in both guitar and voice.  Some of her early coaches include Oscar Peterson and Carol Welsman, but most recently, her training with Elaine Overholt has taken her knowledge of the voice and performing to another level.
She has performed at arenas and stadiums all over the world,  including festivals such as iHeart, Isle of Wight and Hyde Park Wireless. Her television appearances include the American Music Awards, X-Factor, Ellen, The View, The Today Show, The Daily Show with Jon Stewart, VH1 Storytellers and Jimmy Kimmel. 
When Kat discovered the toll that a major tour can take on one's vocal cords, she set herself to learning the importance of proper technique and training, and how to keep her voice healthy under a very demanding tour schedule.  With over a decade of experience in the music industry,  she is very excited to share her wealth of knowledge and take her students to the next level in their understanding of proper technique, and stage performance.  We LOVE having Kat at Big Voice!
 Bracken Burns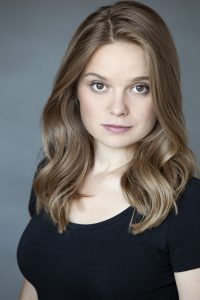 Big Voice Studios is thrilled to introduce coach/teacher Bracken Burns, just recently back from a decade in the UK and exploding onto the Canadian scene with her 'firecracker' energy, talent and experience!  Bracken has a Masters degree in Arts (performance and pedagogy) from the prestigious Royal Conservatoire of Scotland.  She is a professional vocalist, coach/teacher, actor, pianist, songwriter, director and producer as well as having been an accomplished videographer for many of her music projects. And yes, she does all of them very well!
Bracken has studied a number of vocal techniques and, as a teacher, has found her focus settling on the Big Voice pedagogy – a thorough combo of vocal technique and powerful performance training.  Her students can be found on London's West End, Britain's Got Talent, Neptune Theatre, and some are touring across the globe.  She has taught voice, musical theatre repertoire and piano for Royal Conservatoire of Scotland, Arts1 School of Performance, MacEwan University, Bigfoot Arts Education and several international schools.
With an exciting performing career in the UK which has taken her to Frankfurt, London, Scotland and Wales doing the shows 'Saturday Night Fever', 'Wasted Love', 'Four Femmes On Thames' (Uk Musical Comedy Awards WINNERS 2016), Bracken is now LOVING being back in Canada, her original home.  She sports a healthy balance between the art of teaching voice and the arts of performing, directing, acting, writing and producing, which all fuel and deepen her teaching abilities. This is invaluable for her students as they benefit from all of Bracken's considerable experience.  Other performances include appearances in film and television in the UK (Channel 5, InnerQuest, Mysterious Love) as well roles in musicals / concerts such as 'Singing' In The Rain', 'Clinton The Musical', 'Leader Of The Pack', and the Bath Theatre Royal Production of 'Singers of the West End Tour' which toured in London and across the UK, Germany and the English Theatre Frankfurt.  Oh yes, and she has acted & played trumpet in a Michael Bublé video. Whew!
When Bracken puts on her producing and directing hats, she adds her expertise to her own company Blahzy Creative (SKY 1, Channel 4 UK) and is currently producing and developing a new musical TV sitcom called "Wasting Love" with Free@Last TV (UK).
There is a deep passion in Bracken for finding the deepest, most powerful artistry possible, not only in herself, but in each and every one of her students.  Bracken Burns is a force and we are so fortunate to have her back in Canada and at Big Voice !!
Brent Thiessen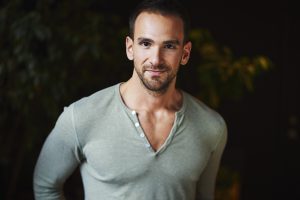 Brent Thiessen is one of the most revered and established all-round performers and arts educators in the entertainment industry.  Elaine Overholt says he "has one of the best voices I've ever heard and he carries the 'generosity gene'". Brent trained at New York City's iconic dance studio, STEPS on Broadway, and Sheridan College for musical theatre.  Having been mentored by some of Broadway's greatest directors, choreographers, and artists including 4-time Tony Award nominee Randy Skinner (42nd Street, Dames At Sea, White Christmas), and Broadway legend Dana Moore (Fosse, Sweet Charity, Chicago). he has lived and breathed live stage performance on many levels.  A member of Canadian Actors' Equity, Brent has performed in more than 30 professional productions over the past decade. Recent performances include Shrek The Musical (Neptune Theatre, Atlantic Canada's largest professional theatre), Thoroughly Modern Millie (Drayton Entertainment), and Beauty And The Beast(Theatre Aquarius), starring as Gaston, a role he will reprise for Drayton Entertainment throughout 2017.  And … Brent is equally adept as a recording artist in pop / rock / R&B singing and coaching! (And he's a great dancer!)
As a sought-after educator, Brent works extensively with both professional and young performers. His private students have been cast in Broadway mega hits Strictly Ballroom (North American premier), Kinky Boots (Original Canadian company), and Matilda The Musical (US National Tour). He regularly conducts workshops for Mirvish Productions, the Toronto District and York Region School Boards, and performing arts studios across the GTA. He has facilitated sold-out musical theatre intensives for aspiring professionals at Toronto's Elgin Theatre and the Toronto Centre for the Arts, connecting participants to the entertainment industry's most active performers. In addition, Brent has coached for Sheridan College's prestigious musical theatre program, adjudicates dance and vocal competitions across Canada, and has been published in Dance Studio Life magazine.  We are thrilled to have Brent coaching with us at Big Voice Studios!
Chris Tsujiuchi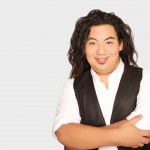 Look out Big Voice Studios – here comes a whirlwind known as Chris Tsujiuchi.  Immediately after Chris Tsujiuchi graduated from Sheridan College's Musical Theatre Performance program, they were smart enough to unhesitatingly hire him on as a vocal coach and accompanist.  And now we are thrilled to introduce him to you at Big Voice Studios!  His talents are vast, ranging from risk-taking performer to musical director to brilliant pianist to arranger to passionate teacher.
Chris has taught and/or music-directed legions of artists in the Canadian musical theatre and pop scenes at Sheridan College, Randolph Academy and George Brown College as well as the brilliant cabaret icon Sharron Matthews.  As a singer, he has also toured with the prestigious Nathaniel Dett Chorale and created his own one-man cabaret shows.  His extensive and well-received live performances have led him to completely understand the demands of putting a show together and making it world-class.
Chris has one of the most deft, well-trained and musical souls in the industry, being sensitive to the many needs of performers, and being one of the best piano accompanists in Canada.  His vast knowledge of material from so many genres of music, especially musical theatre, pop and rock, makes him an invaluable resource to anyone who is lucky enough to work with him.
Some words used to describe Chris: "Superstar" (Twisi Theatre Blog), "Toronto's newest cabaret sensation" (Xtra), "a prolific and exuberant performer, music director and composer" (My Entertainment World), and "Chris knows how to leave 'space' and 'create magic and playfulness', both in his piano-playing and his singing." (Elaine Overholt).
Welcome to Big Voice Chris Tsujiuchi. (Tsoo – jee – OO – chee) !!
Michael Hanrahan – Acting and Performance Coach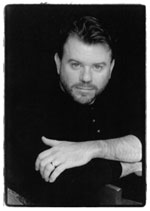 Michael Hanrahan has established himself as an integral part of Big Voice Studios in Toronto where he instructs students of an elite standard on song performance and speech training and co-teaches the sought-after Performance group sessions with Elaine Overholt. His straightforward approach to coaching inspires singers and actors to find their authentic, powerful and passionate voice and communicate that in their given field. Michael Hanrahan is a founding member & actor of The Soulpepper Theatre Co. which The New York Times heralded "the best reason to stay in the city [of Toronto]." He was hand-picked in Chicago to join the Stratford Festival Theatre Company where he spent four years. Mr. Hanrahan has lent his spectacular speaking voice to many television and radio endeavours for the CBC, The New York Times, and The Discovery Channel as well as appearing in numerous films, television series and commercials. Mr. Hanrahan has been an instructor at De Paul University, MacMaster University, The University of Ottawa and The University of Waterloo as an artist-in-residence. He has also guest lectured at many other colleges and universities throughout North America.
Robert Horvath – Piano Teacher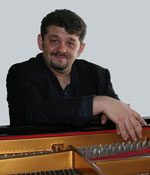 Robert Horvath was born in Budapest, Hungary. He began his studies at age of 7 and four years later he won First Prize at the Hungarian-Russian Competition for Young Pianists, which was broadcast on Hungarian National Radio in 1982.
He studied at the Bela Bartok Conservatory of Music and at the Franz Liszt Academy of Music, where he graduated with a prize in piano and a Master's Degree in Performance and Teaching. In 1995 won a scholarship to the Hochschule der Kunste in Berlin, Germany. After arriving to Canada in 1998 he has made solo piano recordings for CTV's music library and numerous recordings with the Sheraton Cadwell's Orchestras. Robert is regularly engaged to classical concerts as a soloist with symphonic orchestras. He has great reputation as well in the jazz and big band styles as he had played jazz on musical events with well known bassist Dave Young. Robert has been the musical director of several musical productions in Toronto including "Me And My Girl" and "Hello Dolly".
Throughout his musical career, Robert was consistently worked with classical, jazz and musical theatre singers as an accompanist as well as a coach.
Currently Toronto based, Robert is in great demand as a piano teacher, to which he maintains a strong and active commitment. He runs a thriving private teaching practice in the city and is an established piano tutor to young pianists.
In 2008 Mr. Horvath was rewarded a grant by the Canada Council for the Arts.
Glenn Morley – Composer / Conductor / Music Director
Glenn Morley is a Toronto-based composer, conductor, musical director and producer with an extensive background in music for Theatre, Television, Film, Album Recording and Multi-Media Productions. He has credits as Composer/Musical Director/Conductor for more than 2000 television episodes and Film projects, garnering numerous nominations and awards.
He co-produced and orchestrated 'Canto', Gino Vannelli's acclaimed Classical CD, as well as producing Alfie Zappacosta's Album 'Start Again', numerous tracks for Take Three, and Mark Masri.
Mr. Morley was the Musical Director for the Opening Ceremonies for the Michael Lee-Chin Crystal at the Royal Ontario Museum, and Musical Director/Producer of The Canadian Songbook Project at Massey Hall for the Luminato Festival. He has frequently conducted orchestral engagements across Canada for Holly Cole.
He is a founding member and past President of the Guild of Canadian Film Composers, and is currently a Director of SOCAN, and is also President of the Glenn Gould Foundation.
Mr. Morley has given numerous lectures, courses and seminars on all aspects of Music Production and Practises at a number of Educational institutions including York University, the Royal Conservatory of Music, Ryerson University, Humber College, and the Law Society of Upper Canada.
Fees
Below are new One Hour coaching rates that will become effective as of January 1st, 2017:
Elaine Overholt $140
Mark Masri $120
Michael Hanrahan $120
Chris Tsujiuchi $120
Brent Thiessen $110
Denielle Bassels $95
Bracken Burns $95
Kristina Minchopoulos $95
Kat Lucas $95
Robert Horvath $ 120 (Home Studio)